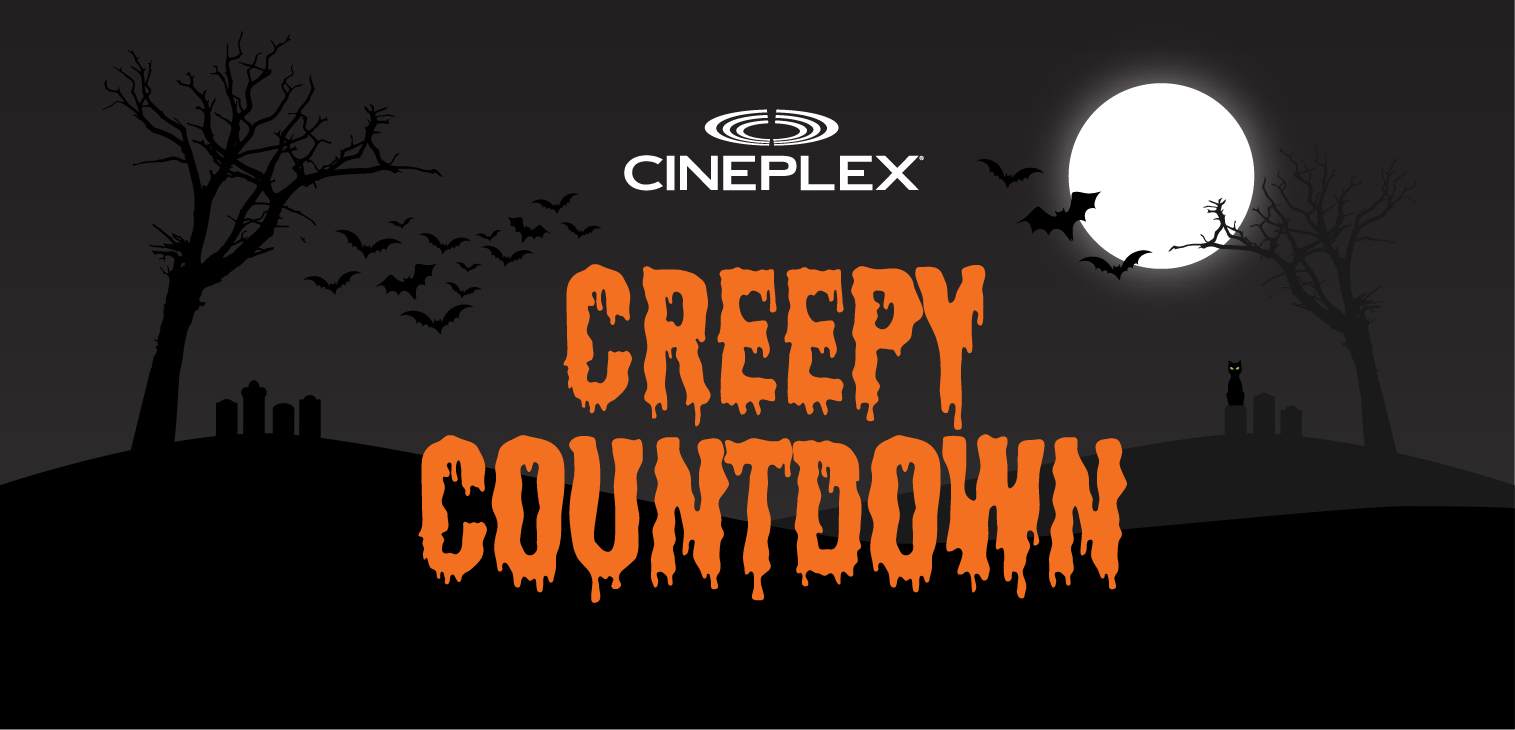 Halloween deserves to be celebrated all month long, and we're treating you to spooky stories throughout October
There's plenty of spooky fun to be had in theatres this month and we're here to help you navigate it all. From kid-friendly scares to nightmare-inducing flicks, the best way to celebrate the season is through the art of horror. We're counting down to Halloween with a broad scale of films and events for everyone to enjoy. Use our handy Scare-O-Meter to help determine if you can handle the level of scares that await you.
Starting October 5th: Venom


Spider-Man's infamous nemesis (who we first met on the big screen in Sam Raimi's Spider-Man 3) gets his time to shine in this new, dark, and super creepy iteration. Tom Hardy stars as Eddie Brock who becomes Venom when an alien symbiote attaches to him, causing an inner turmoil that literally splits Brock in two.
Is Venom Marvel's darkest superhero film yet? Find out here.
---

Looking to get your little ones in the Halloween spirit?
The Great Big Boo
is a family-friendly musical extravaganza filled with wacky, larger than life characters on an epic mission to save the spirit of Halloween and remind us that we can be anything we want to be!
Get tickets to this special Halloween event here!

---

This fun sequel to 2015's
Goosebumps
tells another unique story in the Goosebumps-verse, this time with a new cast unleashing
R.L. Stine
's characters into the real world on Halloween night. It's an imaginative and comedic take on your typical Halloween film that's fun for the whole family.
Goosebumps is spooky good fun that even little kiddies can enjoy. Read more about it here.

---
Starting October 19th: Halloween
The highly anticipated sequel to the 1978 classic brings back the OG Scream Queen Jamie Lee Curtis, and this time she's seeking revenge. Perfectly timed for the 40th anniversary of the original film, Halloween mixes the old with the new, bringing back these classic characters while inserting a fresh vision from director David Gordon Green and screenwriter Danny McBride.

Find out why Halloween is the ultimate horror sequel here!
---
All month long: Horror Marathon at the Cineplex Store
One of the best parts of Halloween is watching old horror movies with friends. With almost any movie you could hope for available at the
Cineplex Store
, you can catch up with horror favourites like
The Exorcist
or
The Shining
, gore-fests like
Saw
or
Hostel
, or creepy ghost flicks like
Paranormal Activity
and
The Others
.
Check out our horror collection at the Cineplex Store!